Jed beat Hawick to win Skelly Cup
Dec 26, 2017
|
Category: General
Hawick 8 - 10 Jed-Forest
Jed won the Skelly Cup and reached the final of the Booker Border League with a 10 - 8 victory at a wintry Mansfield park. Jed had relinquished home advantage to make the Skelly Cup a double header for Border League points to avoid fixture congestion and it paid of in style.
Ex Hawick player Sean Goodfellow scored Jed's only try in the second half after we were 5 - 0 down at half time. Ewan Scott kicked the conversion and added a penalty, Jed's director of rugby Ali Campbell said "we should of been out of sight as we had most of the ball"
Mansfieid park 2 hours before kick off Taken from the Hawick twitter feed.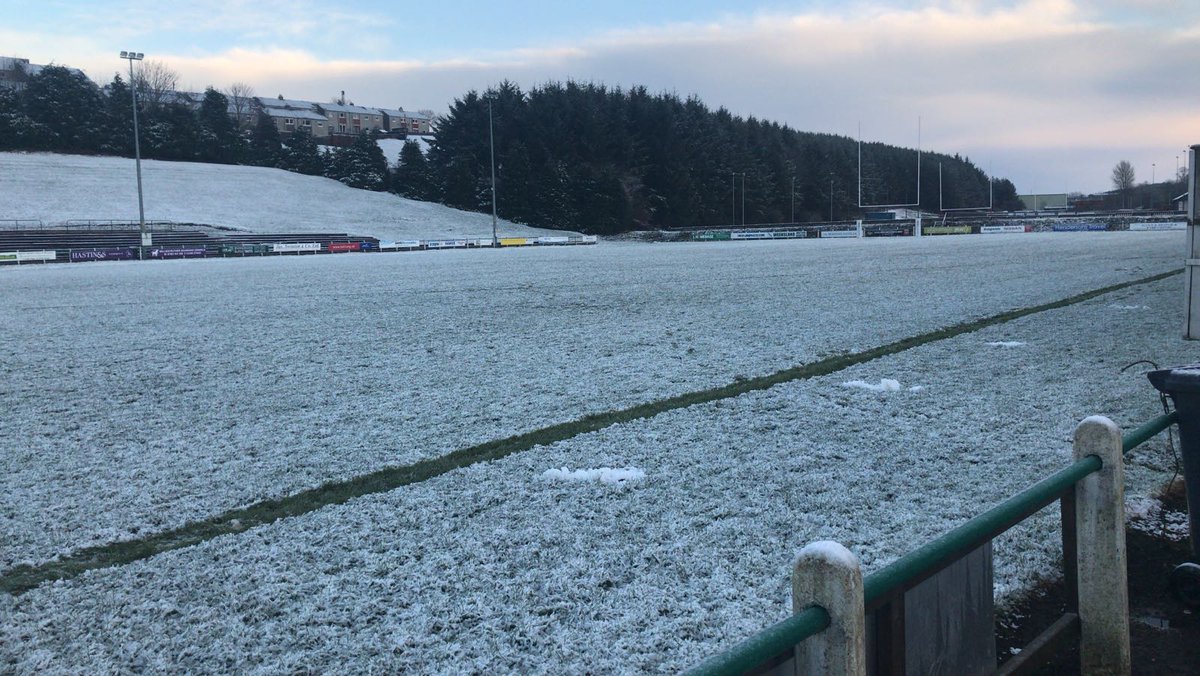 FT Hawick 8 - 10 Jed
HT Hawick 5 - 0 Jed
Try, Sean Goodfellow
Con & Pen, Ewan Scott
Starters and subs that came on
15 Lewis Young
14 Rory Marshall 
13 Gregor Young 
12 Ewan Scott 
11 Robbie Shirra Gibb 
10 Robbie Yourston 
9 Sean Goodfellow 
1 Connor Hogg 
2 Cameron Mackay 
3 Paulo Ferreira 
4 Clark Skeldon 
5 Gregor Law 
6 Andrew Sanders 
7 Joe Northwood 
8 Darren Gillespie 
16 Grant Paxton 
17 Jamie Oliver 
18 Jamie Hynd 
19 Daniel Wardrop 
20 Callum Young 
21 Monty Mitchell