Jed-Forest Named BT Club of the month
Mar 30, 2018
|
Category: General
Reward is for February 2018
Jed-Forest has been named BT Club of the Month for February for their impressive league form and all-round rugby offering.
Jed, working with Jedburgh Grammar School, and youth side, Jed Thistle, have a boys' team playing at every age group with the result that the majority of their senior squad have come through the club's set-up.
Jed-Forest President Paul Cranston said: "It's fantastic to be named BT Club of the Month for February.
"We have had a great 2018 so far but there is still a lot of rugby left to enjoy this season in the league and on the 7s circuit.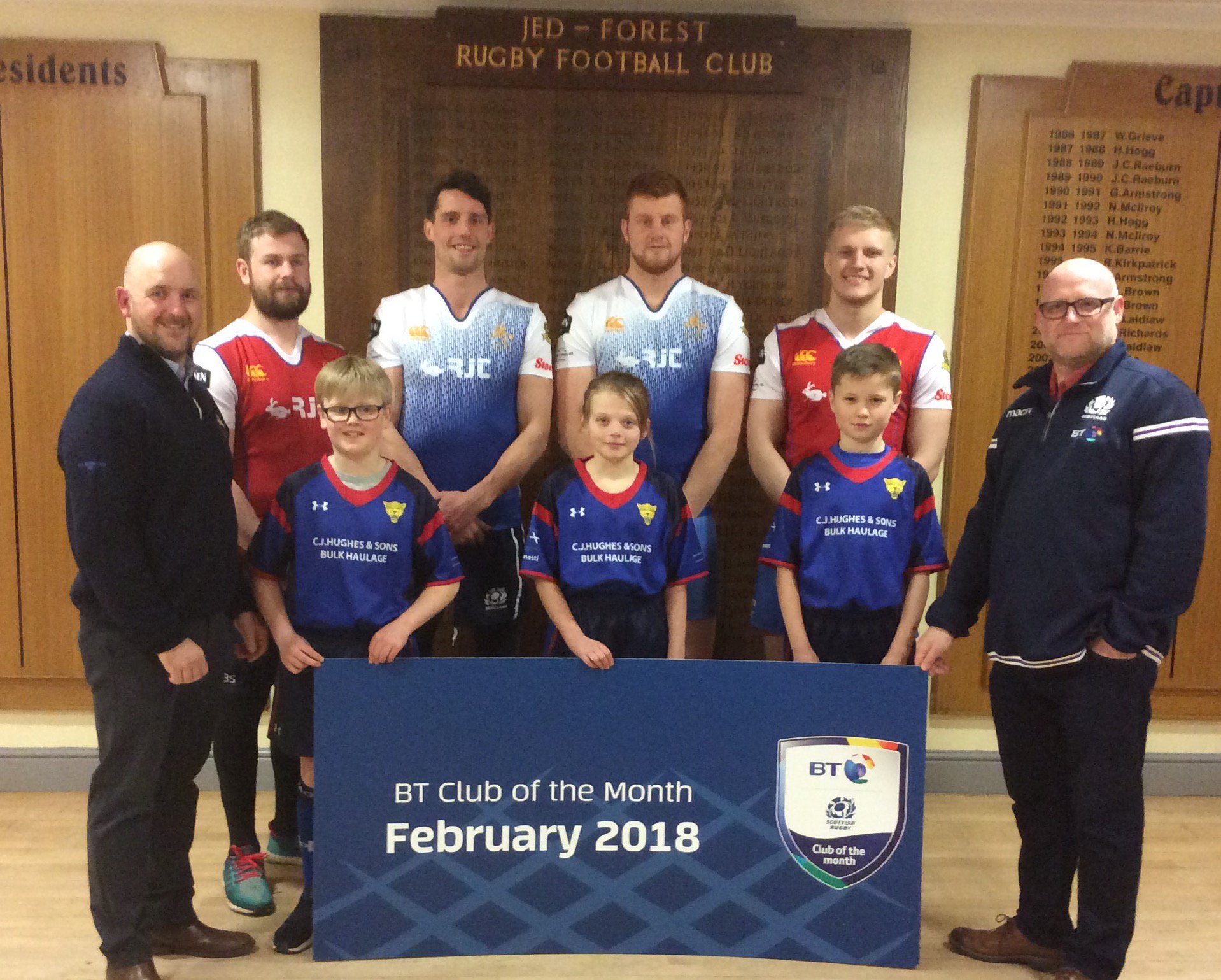 Jed-Forest have been able to grow and develop thanks, in part, to hosting their own music festival, Riverside Rock, which has expanded in size every year since it began.
The festival moves into its fifth year in 2018 and has boosted club resources enabling them, with assistance from other funders including Scottish Rugby's Club Sustainability Fund, to develop facilities making the club a better place to train and play.
The BT Club of the Month award celebrates on-pitch performance, discipline and rugby development.
To win, a club does not have to be the best in all three areas, but should show a successful balance, with potential for long-term growth.
Clubs receive £200 plus a 12 month commercial BT Sport subscription for their clubhouse.